x-tine :
multidisciplinary artist︎ graphic designer ︎ art director ︎ based in Boston ︎ using design as a tool to foster community through education & story telling ︎ currently working within the realms of fashion, art & culture ︎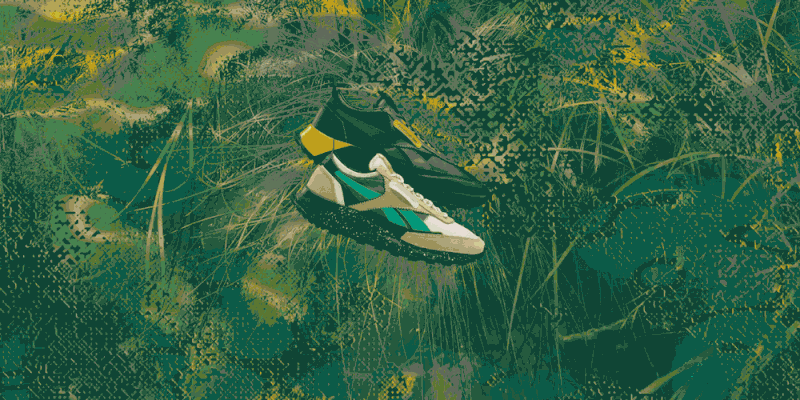 ---
︎Reebok CL Legacy |︎2020 | Digital Art
---
A series of digital art inspired by an assortment of CL Legacy colorways and the track history of the CL Legacy model for the #writeyourlegacy campaign.

---
Image by : Superdesigners studio, Sucuk &Bratwurst
---
︎Rimowa Mars x Mercury Sticker Design |︎2020 | Design & Custom Type
---
The Mars & Mercury Rimowa stickers were influenced by NASA and space graphics with a modern interpretation. The stickers are designed to complement the release of the Mars X Mercury luggage collection.

---
---
︎Wold Mrkt |︎2019 | UX Design & Research
---
World Mrkt is an app designed to assist first-generation young adults to connect with their roots through cooking.
---
---
︎Bodega Digital Product ads |︎Ongoing | Digital Art
---
---
---
︎Diesel x Bodega |︎2019 | Event Branding & Environmental Graphics
---
---
Image by Tyler Kpakpo
---
︎Saucony Grid Azura X Bodega |︎2020 | Set Design & Direction
---
---
---
︎AKM Logo |︎2021 | 3D Design, Animation, Type Design
---
"Just AKM 21" is a logo design for Boston multimedia creative Akeem Pierre. The logo is created to embelish and brand social media content such as videos and photos. The design direction is inspired by 80's comic book typography and graffiti culture from the same decade.
---